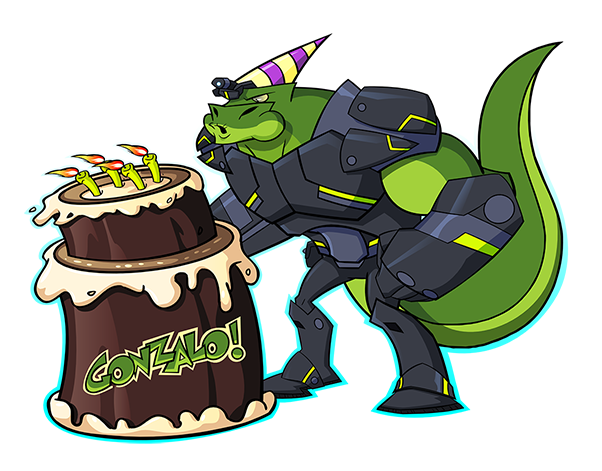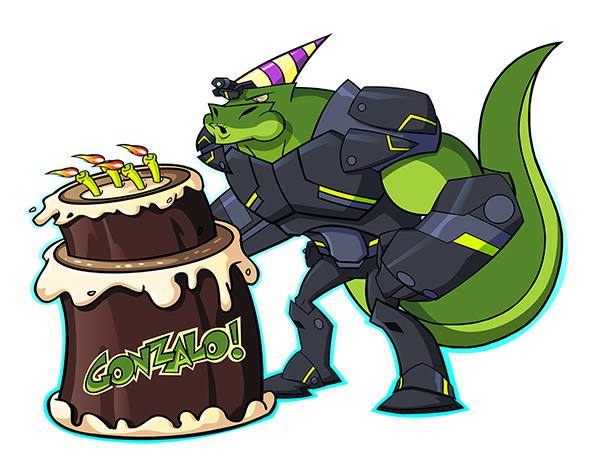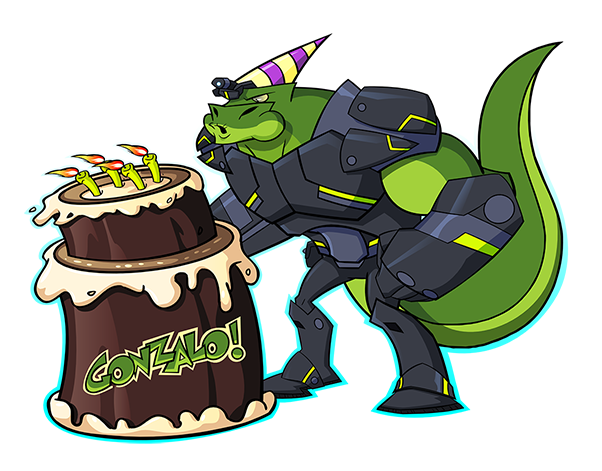 First of all… Thank you Warly Santiago and Cristine Figueroa for creating the best art ever (and t-shirt) for my Birthday 🙂 (Gonzalo). I really appreciate it and it is one of a kind!
Warly has been taking care of all animations for the game and he has been doing an amazing job. We have been working on new animations for the game and the next demo will be amazing. We are still a little bit far from having the option to select 2 characters, but as it was requested, we are working on having also Nyx available for playtest for May (as Dom is 95% done!).
Tony has been also working really hard on the code for the game and we are also happy that Patrick will give us a hand too.
Mario has been composing great themes and the game is sounding better and better.
Rob has questioned our "fun beliefs" with crazy designs and amazing objectives (or not, if you decide not to pursue them ;)).
And on my side, I have been bouncing ideas and getting dialogues for characters with Cristy, recording some audio (great voices ahead!) and animating some pieces at the same time I have been building up the levels in Unity (tons of colliders!).
We are really excited as the game is looking fun and very solid… but there is a lot of work ahead!!!! Multiple areas, bosses, objectives… wow!
We did take in consideration all the great feedback received in Orlando, thank you all!, and we will now seek the same feedback in Miami, as we will be showing the game @ NERDLab Play Day at University of Miami on 4/4/16 @ 7 pm.
See you there!