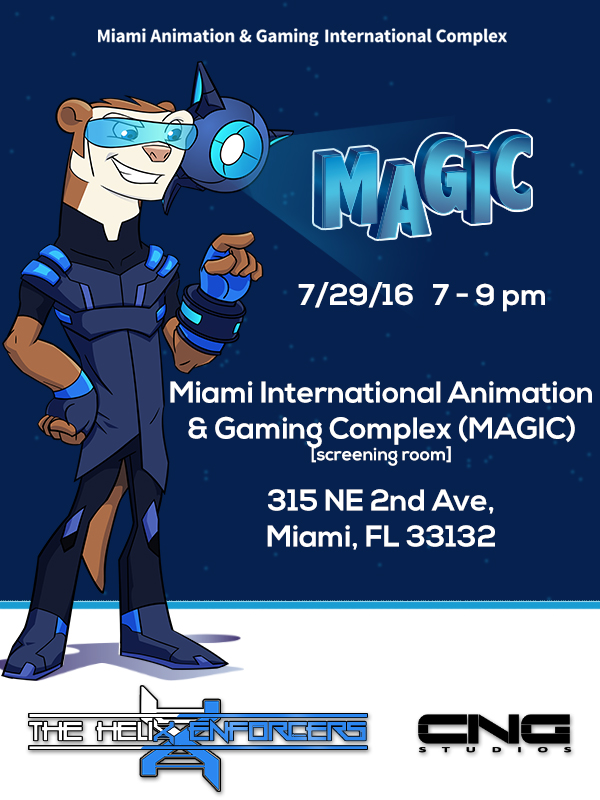 We added this event at the last minute, we know! But hey!!! it is a lot of fun!!! 🙂 and hey, it is FREE, so you don't have to worry about entrance fees!!!!
We love all events that Make Games Miami and GameTrepp design to move forward all the community in South Florida, sadly, sometimes we can't make it as we are focused on developing The Helix Enforcers. We want to share our game with everyone as soon as possible, while keeping it high quality in code/graphics and fun factors, but that consumes time!!!!!
Well, this time we are taking a break!!!!!
So, we will be going to this event and bring our latest code, as we added some changes since University of Miami alpha demo. It is still Alpha, but we also have an opening sequence that we will love to show 😉
See you there!
DETAILS:
Date: Friday 7/29/16 – 7:00 PM to 9:00 pm
Location: Miami International Animation & Gaming Complex (MAGIC) [Miami Dade College] – Screening Room – 315 NE 2nd Ave, Miami, FL 33132.
Entrance fees: FREE