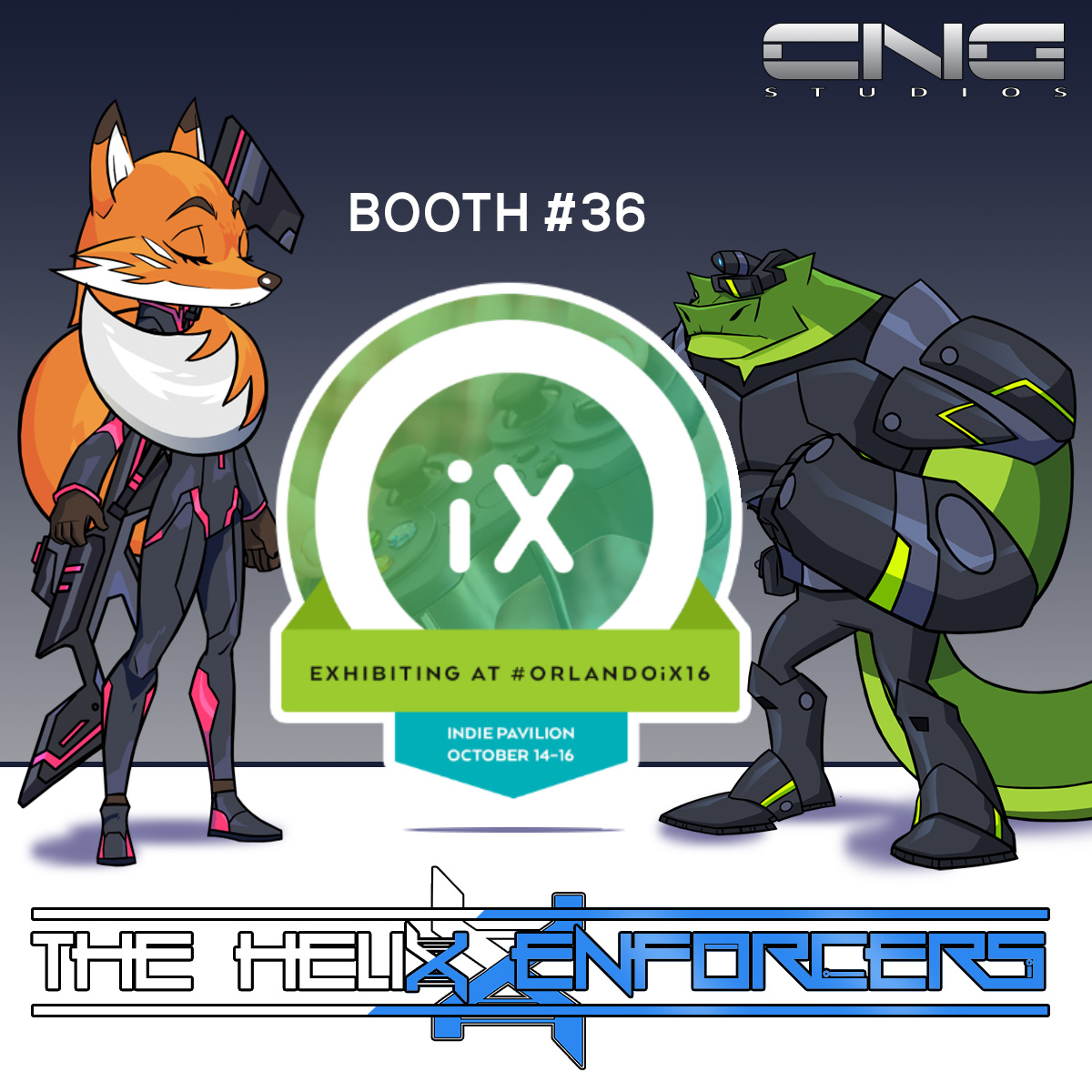 We were so excited to be joining other great developers and creators at this year's OrlandoiX in Orlando, Florida on October 14-16th. We were scrambling to make all of the latest updates to the game and as you can imagine the team is pumped and exhausted.
BOOTH# 36 
Last year we had the shell of the game and it was really raw. Now we have improved the graphics, changed up the game play, brought you more features, and further developed the characters. We thought we had great progress and we confirmed it with all the people that had played it from last year. Thanks for all your support and for stopping by!
Congratulations to the first player that beat up Cubik Celsius with both playable characters (Dom and Nyx)!!!
We are going to continue developing and tweaking the game for better playability and are aiming for a release date in last quarter of 2017.
Wish us luck at MIA Animation – GAME ON competition next Friday in Miami and hope to see you all in PAX 2017!