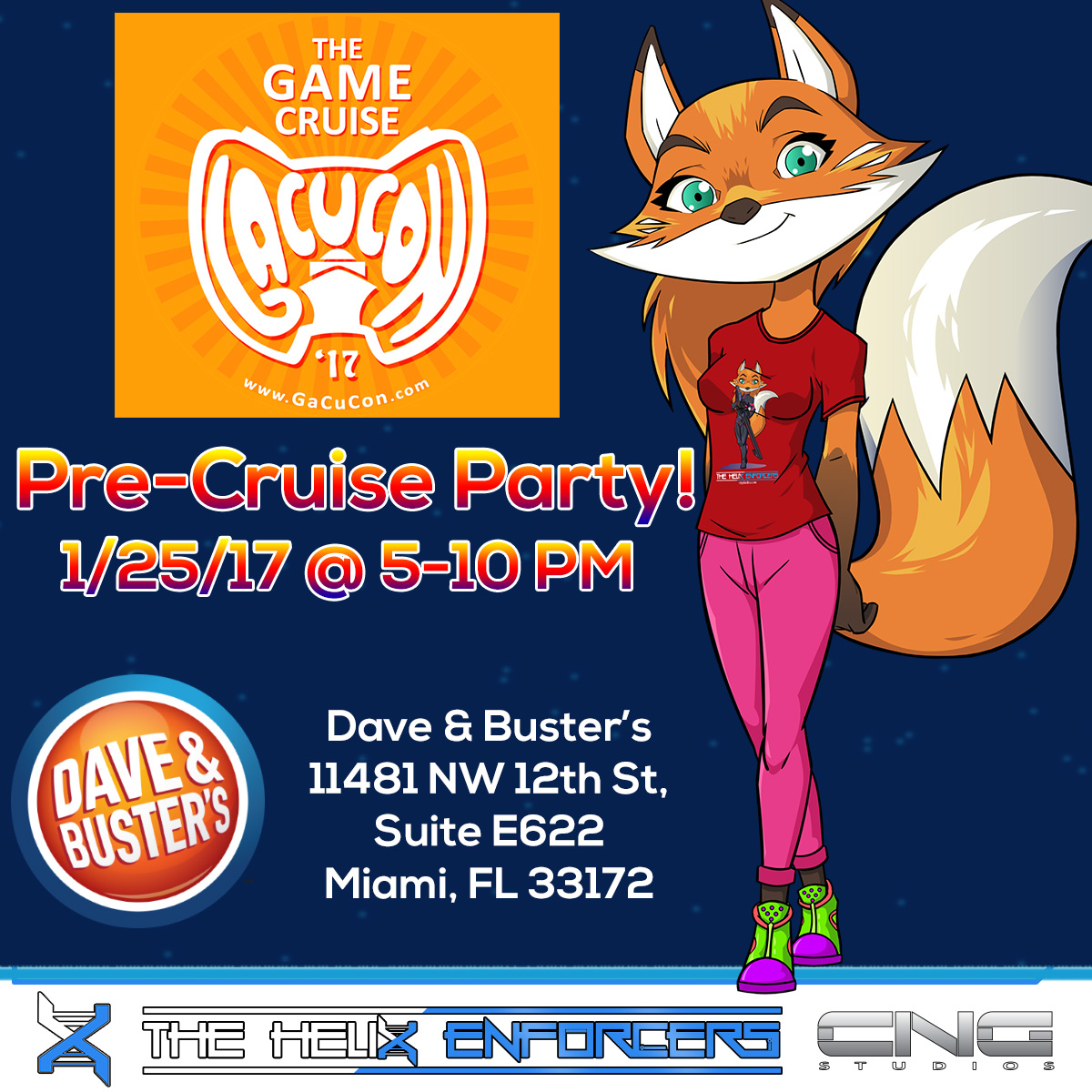 GaCuCon 17 is coming!!! GaCuCon 17 is coming!!!
We will be at the Pre-Cruise Party providing support and also showing our demo at Dave & Buster's @11481 NW 12th Street, Suite E622, Miami, FL 33172 (Dolphin Mall) between 5:00 PM and 10:00 PM.
If you haven't reserved yet… it is still not too late… a Cruise with a Video Game theme that ships from Miami to Key West and then Cozumel (Mexico)!!!.
You will meet with great people in the video game industry, like Pedro Guerra from Good War Games, Frank Velasquez from IGDA, Riot Games, Fatal1ty, Destructoid and more!
You can check out all the details at https://www.gacucon.com/
We hope to see you @ D&B and that you enjoy the cruise!