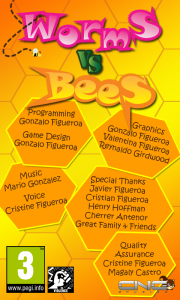 In Worms vs Bees you play as B, a brave Bee being attacked by thousands of Evil Worms. You will have to protect your honeycomb, defending yourself with Acorns while using your instincts and the sticky HoneyBomb. Simple controls and great graphics, make this game fun and easy to play. Get those worms quick before they gobble you up!
This game was released free for Windows 8, Surface and Windows 8 Phones and it will be updated with new power ups, levels and more. We want your feedback, so please let us know what would you like to see on the next updates!
Download it now for FREE!